Best Gaming Laptops
Here is a list of best 11 Gaming laptops which will impress you in all three aspects-
When you buy a gaming laptop, the most important things you look for are the 3Ps- portability, performance and price.
11. Asus ROG Strix GL753VD ( Price - $1,300 approx )
Source: Asus store
Overall, the laptop feels comfortable, looks cool while gaming and has a good battery-life.
BADS
It struggles when you try to play games at high settings. Is not that good with its looks.The price seems a bit too high according to the laptop's specifications.
Also check: Eurocom X4C X7C & X9C Gaming PC to support Core i7-9700k, Core i9-9900k and Nvidia GeForce RTX Turing Graphics
10.

Razer Blade Stealth: 13-inch, 2017 ( Price - $1,600 approx )
Source: Razer
The laptop offers a lot to discover in the same slim and sleek body. It is available in black and gunmetal gray colors. The laptop provides a battery life of about 9 continuous hours.
It has very limited configuration options. Loses its cool-looking multicolored keyboard back light, which may decrease your enthusiasm to an extent.
9. MSI GT83 TITAN-027 ( Price - $4,800 approx )
The dual GPUs to the mechanical keyboard in the laptop give you the best performance for VR and games. The laptop proves to be a gem for the people who are looking for a laptop VR ready and are willing to pay any amount for it.
The laptop seems to be hugely expensive. It has a low resolution too.
8. HP OMEN: 15inch, 2017 ( Price - $1,700 approx )
Source: HP store
The laptop has got a terrific look which never fails to excite a passionate gamer. It has a really stylish look and runs very fast with the Intel i7 processor.
It is not as graceful as Razer Blade but provides a 4K resolution on a 15inch screen.
7. Acer Aspire VX15 ( Price - $800 approx )
Acer Aspire VX 15 is an attractive laptop which will surely lie in your budget. More memory and storage can be easily added by anyone.
You will feel the problem of less storage with extra pre-installed software and applications.
6. Origin PC Evo15-S 2017 ( Price - $2,350 approx )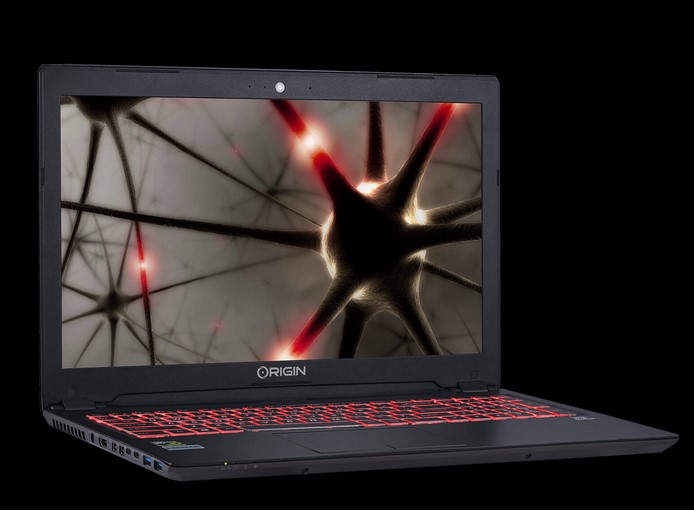 Source: Origin
The laptop has a less weight. It gives you the power of playing games on a laptop very swiftly and smoothly. The laptop, is very slim, which adds to its looks.
If you play continuously for a long time, the laptop turns hot and you need to stop playing for while; which may even interrupt your ongoing game.
5. HP Omen 17 ( Price - $2,340 approx )
Source: HP store
A great combination of screen size, performance and reasonable price. Has a wide range of configurations.
The battery drains out very fast and the laptop is a bit heavy too.
4. Dell Inspiron 15 7000 Gaming Laptop ( Price - $1,000 approx )
Source: Dell store
This Gaming Laptop has much better graphics and screen display in comparison to its predecessor. It has a fingerprint reader too. On the contrary, the design and features do not fail to impress you.
The base configuration is short on storage.
3. Asus ROG Zephyrus M GM501 ( Price - $2,200 )
Source: Asus store
Asus ROG Zephyrus M GM501 is another thin laptop but with added cores. The earlier model introduced in 2017 would cost you more in comparison with this model.
The battery life seems short, you couldn't download large game files from the internet because the laptop has not got any built-in Ethernet jack.
2. Acer Predator 15 ( Price - $2,500 )
Source: Acer
A brilliant gaming laptop with Nvidia 980M graphics and an excellent battery-life. It is one of the fastest gaming laptops you would love to play on.
A very garish and lurid laptop.
1. Alienware 15 ( Price - $1,250 approx )
Source: Alianware
The lightest 15inch Alienware notebook ever. Has about ten programmable lighting zones all over the machine in total. The laptop has an optional 4K display too.
BADS
The laptop forces you to buy it is the only problem we found in it...
You can also check out our latest Reviews On Gaming Machines.
So, this is the list of the best Gaming Laptops on the basis of the 3Ps- Portability, Performance and Price. We hope that this list will help you in finding a good gaming laptop just made for you!.